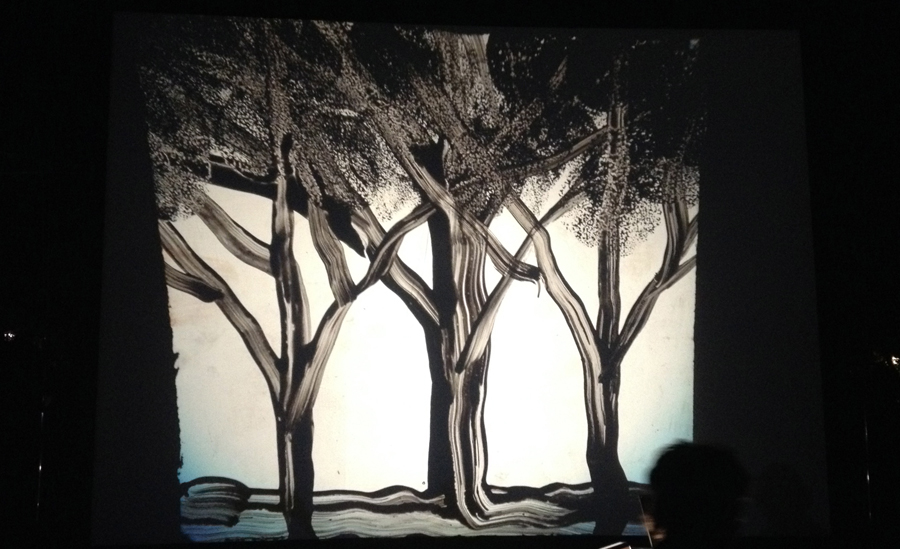 "LIQUID MAFIA" at 23 ° from the Capaci massacre
An idea of Nello Ferrieri
A show by Vito Baroncini
between film, comics and overhead projector
Palermo, Teatro Politeama, from 9.30
Liquid Mafia of the artist Vito Baroncini, the only show in Italy on overhead dedicated to the fight against the Mafia and produced by Cinemovel Foundation, was invited by the Fondazione Giovanni e Francesca Falcone and the Ministry of Education, University and Research part of the "RECLAIM OUR DREAMS – We educate our young people to grow cultivating seeds of legality" organized on the occasion of the XXIII anniversary of the Capaci massacre.
Politeama theater, from 9:30 am are planned musical performances, theatrical, artistic performances and speeches on the issues of legality and active citizenship.
Performance
Subject: Elisabetta Antognoni, Vito Baroncini, Andrea Basti, Enzo Bevar, Nello Ferrieri
Director: Vito Baroncini, Andrea Basti, Nello Ferrieri
Overhead projector: Vito Baroncini
Mounting and music: Andrea Basti
Executive Production: Enzo Bevar, In Ferrieri
The show Mafia Liquid, was developed during the 2014 edition of Free Cinema in Free Land, the cinema festival against the Mafia, is a work in progress, a participatory art project that enriches itself by the meetings, the stories that Cinemovel meets on its path and along the streets of legality. A path to tell the collective imagination linked to the mafia.
Overhead projector, digital projector, speakers, screen, are the props and hands, colors, stains, sounds, movies, comics, the stories are the stars of the show. The narrative flows on several floors stirring expressions and languages ​​of art to tell the newspaper of small and great stories of oppression mafia.