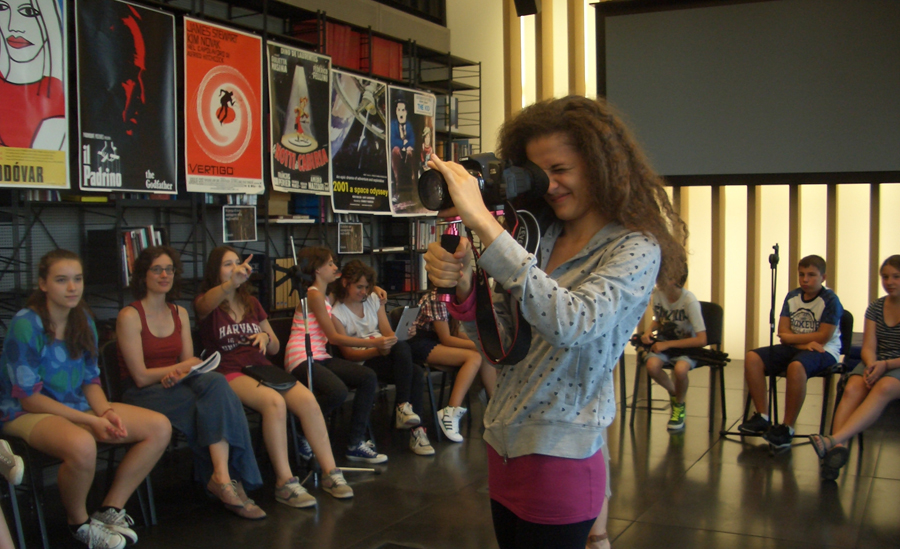 Even this summer Cinemovel Foundation and CUBO – Center Unipol BOlogna involve children aged by 12 to 16 years in the laboratories of The Magic Box.
"Designed for the leisure of the kids, The Magic Box is the laboratory for learning how to do what the cinema is since it was born: to tell stories," says Elisabetta Antognoni. "With Magic box, Cinemovel Foundation finds a new way to bring the cinema and its magic in contact with the younger generation. Thanks to the evocative power of images, in The Magic box it comes art and creativity, technologies, but also to issues such as social cohesion, multiculturalism, or nutrition education, eco-sustainability, the importance of taking behaviors responsible. "
Many are the news of this summer. The workshops, with the titles "Cinemano-lab", "Snowmen – start & stop", "Shooting is underway!" And "The voice of the puppet", are designed and conducted by the audiovisual artist Nat Wilms and by actor-voice actor Felice Invernici, together with a team, which includes trainers and theatrical actors, sound designers, video makers, illustrators, designers. And this summer is part of the group of professors Gugliemo Trautvetter, director and puppet maker, among the very young and talented founders of Studio Croma, which, in a basement transformed into a film studio, to create amazing animated short films in stop-motion, already worthy of awards and public and private clients, including Ducati, Future Film Festival and the Region of Emilia Romagna.
And like last year, CUBO port The magic box in Milan, in another branch of the Unipol Group, with two workshops organized for the children of employees and dedicated to dubbing, animation and comics.
Through The Magic box Cinemovel Foundation supports the activities of traveling cinema and social communication campaigns that realizes on the African continent.
Here is the schedule 2015. We are waiting!
June 15 to 19, Cinemano lab
July 6 to 10, Snowmen – start and stop
July 13 to 17, Shooting is underway!
August 31 to September 4, Over to the puppets!
Download the registration form.
The film made by the children … to CUBE – Discover the program of Summer 2015


For info and registration lascatolamagica@cinemovel.tv