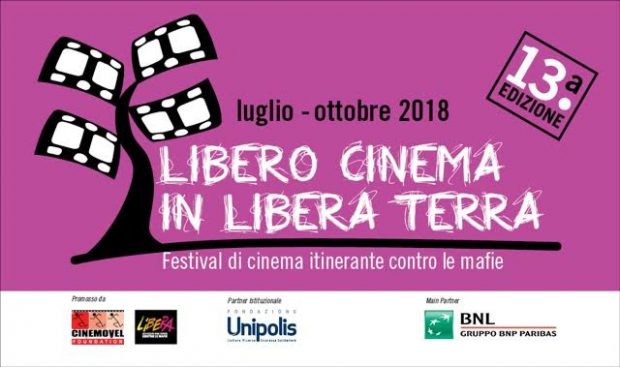 Cinemovel Foundation continues its commitment for the 2018 Edition of Libero Cinema in Libera Terra, the Travelling Film Festival Against Every Mafia.
The 'cine-van' is ready to go: the screen will be up starting 17th July 2018 in Lombardia, Liguria, Emilia-Romagna, Toscana, Umbria, Campania, Puglia, Calabria, Sicilia until 5th August, to champion the values of legality and to broaden the field of democracy.
The Travelling Film Festival of Libero Cinema in Libera Terra 2018 includes two thematic summer camps: Estate Liberi in San Giuseppe Jato (Sicily) and Genoa (Liguria).